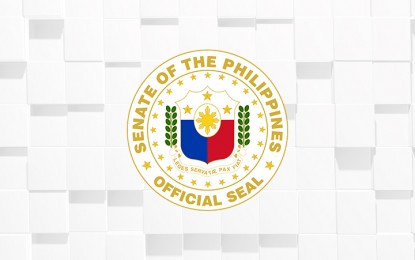 MANILA – The Senate has elected retired Army Lt. General Roberto Ancan, a bemedalled army official, as the new chief of the Office of the Senate Sergeant at Arms (OSSA).
Ancan, who retired August 21, 2021, after 38 years of military service was nominated by Senator Ronald "Bato" de la Rosa.
In his nomination speech, de la Rosa recalled how the retired official saved him in one of their operations in Compostela Valley in Mindanao.
When they were both in the active service, de la Rosa said he sought assistance from Ancan, as their troops were being attacked by the New People's Army (NPA).
"Literally and figuratively (he) took a bullet for me", one cannot help but admire him," de la Rosa said.
De la Rosa, a former Philippine National Police (PNP) chief, said he was then ahead of Ancan's troop when Ancan's troops suddenly ran ahead of them, and minutes later, was fired upon by the rebels.
He said he saw a bloodied Ancan and his foot was already pale and white.
"Sabi ko sa kanya, may misyon ka pa dapat kang mabuhay (I told him he still has a mission, he should live)" de la Rosa said.
Ancan, who hails from Victorias City in Negros Occidental, is a member of Philippine Military Academy Class 1987, and was assigned with the 11th Infantry Battalion at the height of the insurgency problem in Negros Island in the late 1980s to early 1990s.
Senate President Juan Miguel Zubiri said he had a short talk with Ancan, who plans to conduct special trainings for all OSAA members. He said Ancan is the highest ranking retired military official to become OSAA chief. (Leonel M. Abasola/PNA)