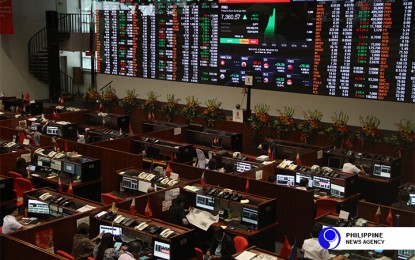 MANILA – Bonds and real estate investment trusts (REITs) are expected to perform better than stocks until the second half of the year as the majority of retail investors plan to increase stock exposure amid inflation concern, according to an online stockbroker.
In a virtual press briefing Monday, COL Financial Investment Management president Marvin Fausto cited results of their investor sentiment survey indicating that the majority of these investors remain heavily invested.
Aside from local stocks, Fausto said they prefer to invest in locally-managed funds across different asset types, including equity, bond, or money market, and government or corporate bonds.
COL chief equity strategist April Lynn Tan believes that bonds and REITs will perform better than stocks in the short term because as interest rates go down and there is an expectation to get a fixed income from these investment instruments, their prices will go up.
The REIT law allows both small and large investors to own real estate assets, presenting an alternative and secure investment instrument for middle-income families and overseas Filipino workers (OFWs), while providing real estate companies a cheaper source of capital as they help develop the Philippine capital market.
"And then if you want to buy common stocks, I think the focus should be more on the defensive stocks as power companies, telcos (telecommunications) and even consumer staples because it looks like, if the economy is going to weaken, then they would profit that would be more defensive or resilient," Tan said.
On other growth stocks, Tan advised investors to focus on larger companies with strong balance sheets and dividend paying.
Tan said the economy likely saw strong growth in the second quarter of 2022 considering that last year was below base because of some coronavirus disease 2019 (Covid-19) lockdowns.
"For analysts like me, (we) will look for clues if how consumer spending will hold up even with the higher inflation environment in the second quarter. Hopefully, it was still strong, I wouldn't be surprised if it was still strong…," she added.
The country's second-quarter gross domestic product (GDP) performance will be released on August 9. (PNA)