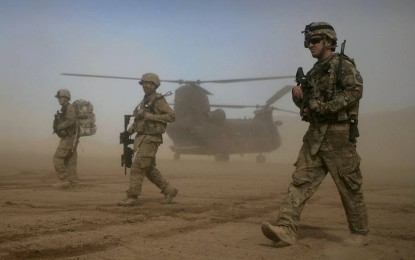 WASHINGTON – Ayman al-Zawahiri, the leader of the Al Qaeda terrorist group outlawed in Russia, was killed in a special operation by US forces on July 31, a high-ranking US administration official said.
"At 6:18 a.m. Kabul time on July 31, the United States undertook a precision counterterrorism operation in Kabul, Afghanistan, at the president's direction," the official said, adding that the operation "targeted and killed" the current leader of Al Qaeda Ayman al-Zawahiri, who was Osama bin Laden's deputy during the September 11 attacks and his successor in 2011.
According to the US administration, al-Zawahiri continued to pose an active threat to "US persons, interests and national security."
"Senior Taliban and Haqqani Network [Islamist militant organization outlawed in Russia] figures were aware of his presence in Kabul," the official said.
The US side did not notify the Taliban about its intention to hold the operation in Kabul, she added.
During the operation, a drone launched two Hellfire missiles at the house where al-Zawahiri was staying.
"We identified al-Zawahiri on multiple occasions for sustained periods of time on the balcony where he was ultimately struck," the official said. "We also investigated the construction and nature of the safe house in which he was located so that we could confidently conduct an operation to kill al-Zawahiri without threatening the structural integrity of the building, while minimizing the risk to civilians, including al-Zawahiri's family."
Biden praises operation
US President Joe Biden praised the operation as a total success in a speech later in the day.
"The mission was a success. None of his family members were hurt, and there were no civilian casualties," he said.
"He will never again, never again allow Afghanistan to become a terrorist safe haven because he is gone. And we're going to make sure that nothing else happens," the US leader continued.
"You know, it can't be a launching pad against the United States we're gonna see to it that won't happen. This operation is a clear demonstration that we will, we can and will always make good on that solid pledge," Biden said. (TASS)