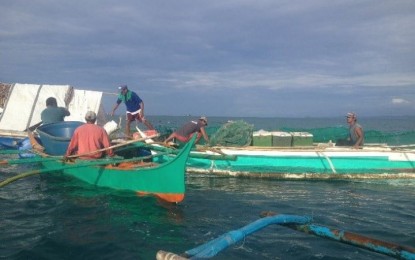 TACLOBAN CITY – Eastern Visayas regained its red tide-free status after two weeks of recurrence of this phenomenon in four coastal areas in the region, the Bureau of Fisheries and Aquatic Resources (BFAR) said on Tuesday.
In its latest bulletin, BFAR declared the waters of Guiuan, Eastern Samar free of red tide after it was found positive for the toxin on July 20.
Earlier, BFAR declared the coastal waters of Biliran, Biliran; Leyte, Leyte; and Daram, Samar as negative for the organism causing paralytic shellfish poisoning (PSP).
Authorities raised the red tide alert in the three areas on July 14.
"The weather pattern we had for the past few weeks could have resulted to an unfavorable environment for the organism (Pyrodonium bahamense) to multiply, hence the confirmatory results were negative which led to the lifting of local red tide advisories within the areas previously identified in Eastern Visayas," BFAR said in a press statement.
Eastern Visayas enjoyed the red-tide-free status from February to mid-July, the longest period recorded in the past five years.
Favorable weather that prevailed in the region contributed to the region's current status.
BFAR urged local government units in areas with a history of red tide occurrence to heighten their watch against the gathering, trading, and consumption of shellfish to prevent the incidence of PSP.
PSP occurs from ingesting bivalve shellfish (such as mussels, oysters, and clams) that contain toxins and its symptoms include tingling of the lips and tongue,
which may progress to tingling of fingers and toes and then loss of control of arms and legs, followed by difficulty in breathing.
Fish, squid, shrimp, and crabs harvested in these areas are safe to eat "provided that they are fresh and washed thoroughly and internal organs such as gills and intestines are removed before cooking."
BFAR has been regularly analyzing water samples through its regional laboratory to ensure that shellfish products are safe for human consumption. (PNA)