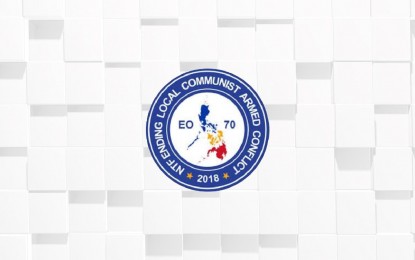 MANILA – The National Task Force to End Local Communist Armed Conflict (NTF ELCAC) vowed to stand united with Vice President Sara Duterte in fighting communist terrorist groups and their allied front organizations.
Flosemer Chris Gonzales, NTF-ELCAC spokesperson for Legal Affairs, said Duterte immortalized their core message and advocacy when she said communist groups must be exposed.
"We find courage in your words, Madame Vice President. These are words that we know you will translate into action. Trust that we will be one with you in transforming your words into reality for the Filipino people," Gonzales said in a statement Monday night.
In a previous statement, Duterte condemned the Communist Party of the Philippines-New People's Army-National Democratic Front (CPP-NPA-NDF) for deceiving the youth into joining the armed struggle and waging a war they will never win because it is a war against their fellow Filipinos.
Gonzales said Duterte strengthened NTF-ELCAC's resolve to work for a just and lasting peace.
He said the NTF-ELCAC would systematically tear down the layers of lies and deception that the CPP-NPA-NDF has built around their so-called front organizations, responsible for the recruitment and meaningless deaths of a number of young people in the guise of a revolution.
"The CPP-NPA-NDF's lost and dying cause has totally lost all sense and meaning and has been reduced to a mere criminal and terrorist rabble that resorts to lawless violence and desperate acts of extortion that aggravate the sad plight of our masses in the few remaining conflict-stricken areas in the country," Gonzales said.
He vowed that they will speak the truth despite the desperate attempts by the CPP-NPA-NDF propaganda to deceive the public with their "standard, templated, and more often, overused, abused, and sirang plaka (broken record) lines."
Filipinos are now aware of the atrocities committed by the CPP-NPA-NDF and only the communists themselves believe in the lies that they invented, according to Gonzales.
The CPP-NPA is listed as a terrorist organization by the United States, European Union, the United Kingdom, Australia, Canada, New Zealand, and the Philippines.
The Anti-Terrorism Council also formally designated the NDF as a terrorist organization on June 23, 2021, citing it as "an integral and inseparable part" of the CPP-NPA that was created in April 1973. (PNA)