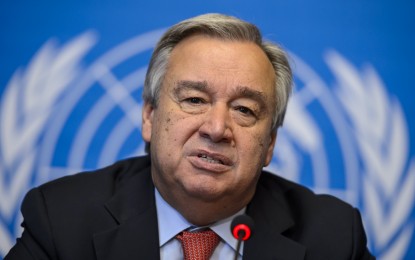 NEW YORK – UN Secretary-General António Guterres on Monday welcomed the departure of the first ship from the Ukrainian port of Odesa, carrying grain under the landmark deal signed by Ukraine, Russia and Türkiye, overseen by the UN.
The M/V Razoni, carrying a cargo of 26,527 tons of corn, is the first cargo ship to leave an Ukrainian Black Sea port since 26th February.
It is bound for the Mediterranean port of Tripoli.
In a statement, Guterres expressed hope "that this will be the first of many commercial ships moving in accordance with the Initiative signed, and that this will bring much-needed stability and relief to global food security, especially in the most fragile humanitarian contexts." (WAM)