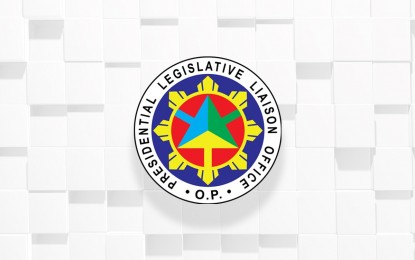 MANILA – President Ferdinand "Bongbong" Marcos Jr. is already considering someone to lead the Presidential Legislative Liaison Office (PLLO), Malacañang said Tuesday.
This, after Senator Francis Escudero on Monday urged Marcos to immediately appoint a PLLO chief.
In a Palace briefing, Press Secretary Trixie Cruz-Angeles said Marcos is waiting for the proper time to name the new PLLO head.
"Mayroon naman pong kinukonsidera para dun. Hindi lang po natin nailalabas pa. So hintayin po natin. Hindi naman po napagkakaila 'yun (Someone is already being considered. We cannot divulge it yet. So, let's just wait. We will not deny it [if there's an appointment already])," Cruz-Angeles said.
On Monday, Escudero called on Marcos to appoint a "high-caliber Cabinet member" as head of the PLLO.
Escudero made the appeal to avoid "bill-vetoing spree."
His remarks came after Marcos vetoed five measures approved by the 18th Congress, including the tax exemption of the honoraria for poll workers.
The next PLLO chief, Escudero said, must work with Congress to ensure the passage of "veto-proof" bills.
Escudero added that the next PLLO head must have the "policy grasp and the political gravitas in helping craft laws that fuse the best ideas from the legislative and executive branches."
The appointment of the PLLO chief would make sure that "months, man hours, and millions" spent crafting the legislative measures would not go to waste, Escudero said.
"Therefore, the chief PLLO must have the political savvy to build a sturdy two-way bridge that will facilitate the traffic of best ideas from both sides," Escudero said.
The PLLO, an attached agency of the Office of the President, is tasked to officially orchestrate the formulation and the shepherding of the President's Legislative Agenda and all other concerns of the Executive Department having to do with the legislature. (PNA)