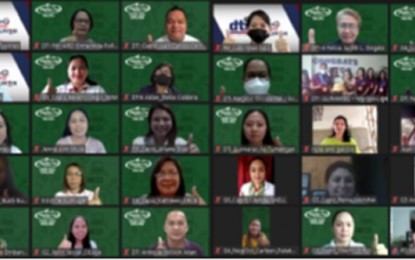 ILOILO CITY – The Department of Trade and Industry's (DTI) mentoring program for micro, small and medium entrepreneurs (MSMEs) has kept businesses afloat amid the pandemic and helped them discover alternative raw materials without sacrificing the competitiveness of their products.
DTI Regional Director for Western Visayas Rebecca Rascon said on Tuesday they already produced 621 graduates since the Project Kapatid Mentor Me (KMME) was introduced back in 2016 and none of them have stopped operations or have shut down.
"One of the requirements of the KMME is that you have an existing business for at least one year and not would-be entrepreneurs. They also have to survive in order to continuously provide for a few number of people that has become their responsibility," she said in an interview.
The Project KMME, which has evolved into Kapatid Mentor Me: Money and Market Encounter Program (KMME MME), is a 10-module training program that runs for almost three months.
The free training is conducted by mentors from the Philippine Center for Entrepreneurship (PCE)-Go Negosyo based in Manila and other locally PCE accredited mentors.
It includes a session on money market encounters where representatives from the banking sector and other institutions were invited to talk about available financing windows if MSMEs are intending to borrow money for the expansion of their business.
"Primarily the purpose is to continuously bring about or increase the level of understanding, the level of expertise of these MSMEs in managing their individual business enterprises," Rascon added.
She said that by teaching MSMEs production operations, they realized that it's not always necessary to purchase raw material goods from Manila.
There are alternative raw materials available in the province or even in Panay that they can combine with other materials to produce competitive products, she added.
Rascon cited rattan, one of the major materials for the furniture sector but is imported from Palawan and Mindanao.
"Later on, they discovered that it can be combined with wood and bamboo thus they purchase less from the outside and make use of what is available and abundant in Western Visayas," she said.
On July 29, the second batch of this year's online mentoring program composed of 51 all-female mentees in the region and one from Bohol had their graduation ceremony via Zoom.
The next training program will be held next year. (PNA)