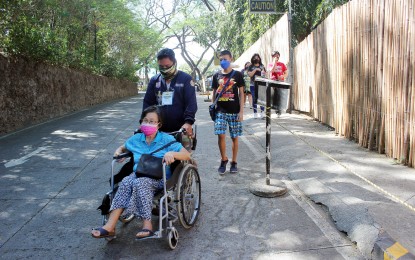 MANILA – Deputy Speaker Ralph Recto on Tuesday urged President Ferdinand "Bongbong" Marcos Jr. to convene the Legislative-Executive Development Advisory Council (LEDAC) to find the fiscal space to fund the new law increasing the monthly social pension of indigent senior citizens from PHP500 to PHP1,000.
Recto made the call following reports that the bill doubling the social pension of indigent senior citizens lapsed into law on July 30.
Recto said for this year, the Social Pension for Indigent Seniors Program covers 4,079,669 seniors, costing taxpayers PHP25.01 billion annually.
With the recent development, Recto said the budgetary requirement would also double to PHP50 billion.
"So this is the PHP25-billion-question whose answer will be found in the 2023 national budget that Malacañang will soon submit to Congress," he said.
He said if no funding provision will be made in next year's proposed appropriations considering that budget preparation by the Executive is now at its "last mile" and only the "finishing touches" are being applied, then it will be up to Congress to "save the law from ending up as an unfunded mandate".
"Finding the fiscal space to fund this law can be tackled in the LEDAC meeting which I would recommend that President Marcos, in the spirit of inter-branch dialogue, call soon," he said.
He noted that the PHP50 billion estimated cost would only cover the seniors presently enrolled in the program.
"It does not include persons who turn 60 this year, nor those who were already 60 and above but who, for one reason or another, have been left out of the list. One estimate pegs at PHP60 billion the amount needed to enroll all qualified beneficiaries, including pension-nadas denied of this old-age safety net," he said. (PNA)