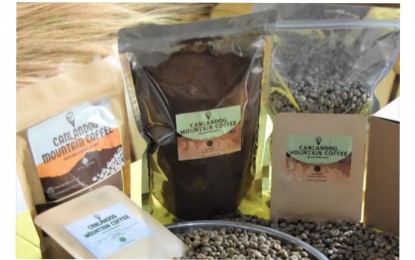 BACOLOD CITY – A group of farmers in Murcia, Negros Occidental received government support for the establishment of a micro coffee processing and roasting facility in the upland village of Canlandog.
With various assistance from the Provincial Environment Management Office and the Department of Science and Technology (DOST), the Canlandog Pilot AgroForestry Farmers Association (CPAFFA) got a boost in the production, packaging, and marketing of the "Canlandog Mountain Coffee" brand.
After receiving PHP410,000 worth of equipment such as a grinding machine, depulpers, and packaging materials last February, the CPAFFA unveiled the processing center in the presence of Governor Eugenio Jose Lacson and Mayor Gerardo Rojas on Monday.
"We hope the project will be able to continuously help the farmers and their families as well as inspire the younger generation to develop interest in coffee farming," Lacson said in a statement on Tuesday.
CPAFFA, which produces about 27 tons of coffee yearly, faced challenges due to limited knowledge of proper coffee technology, lack of equipment, inadequate post-harvest facilities, and poor quality of beans.
To make its coffee products competitive and upgrade their packaging, the DOST-Western Visayas Community Empowerment Thru Science and Technology (CEST) program is supporting the farmers by providing processing equipment, enhancing processing methods, and improving its packaging and labeling.
Also through the CEST program, the farmers attended forums on food safety, Pinggang Pinoy food guide for health and nutrition, environmental protection, and disaster risk reduction.
Learners of Canlandog Elementary School also provided access to science and technology learning materials through the Science and Technology Academic and Research-Based Openly Operated Kiosk Station. (PNA)