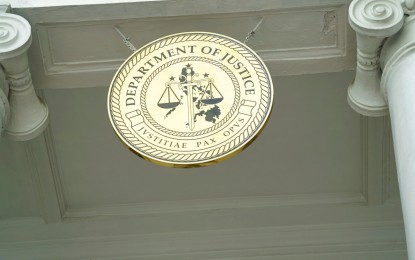 MANILA – The Department of Justice (DOJ) on Wednesday announced that it has received the appointment papers of its five senior officials from Malacañang.
In a message to reporters, lawyer Mico Clavano of the Office of the Secretary said the appointments of undersecretaries Deo Marco, Jose Cadiz Jr., Jesse Andres, Nicholas Ty, and Geronimo Sy were transmitted by the Palace on Tuesday afternoon.
Marco was also an undersecretary during the term of then secretary and now Solicitor General Menardo Guevarra. He supervised a number of attached agencies, including the Bureau of Corrections (BuCor) which has been named by Justice Secretary Jesus Crispin Remulla as one of the agency's problematic offices.
Sy, meanwhile, was a senior prosecutor at the DOJ before being named as undersecretary while Ty was promoted after serving as an assistant secretary during the past administration.
Andres previously served as chief of staff of former Vice President Noli de Castro.
Andres, Sy, and Cadiz replaced former undersecretaries Adrian Sugay, Emmeline Aglipay-Villar and Jon Salvahan, respectively. (PNA)