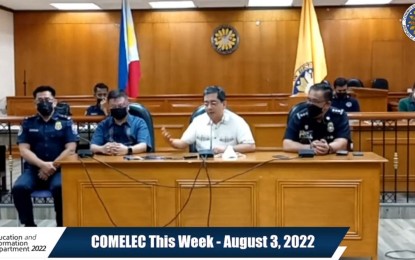 MANILA – The Commission on Elections (Comelec) has reset the Election Registration Board (ERB) hearings in areas affected by the magnitude 7 earthquake last week in Northern Luzon.
Comelec chairperson George Garcia said Wednesday the commission en banc has approved the rescheduling of the hearings in some areas in the Cordillera Administrative Region (CAR) and Ilocos Region.
"We have pushed that the ERB hearings must be rescheduled because it is still dangerous in the areas due to aftershocks and they still have to verify the integrity of the buildings and offices. In fact, I already instructed all our field personnel to verify and determine the status of the integrity of all our regional offices, especially in areas affected by the earthquake," he said in a press briefing.
In the same briefing, Comelec acting spokesperson John Rex Laudiangco said the schedule of ERB hearings was moved from Aug. 1 to Aug. 15.
"The decision of the Commission en banc in the areas of CAR and Region 1, the August 1 hearing has been reset to August 15, 2022. Because of this, the last day to file an opposition on all the applications filed would be on August 8," he said.
The ERB has to approve the application for registration before an individual can be considered a registered voter.
Each city and municipality have its own ERB, which is composed of the city/municipal election officer, a public school official, and the local civil registrar.
The poll body reported that it received a total of 2,937,807 applications for registration during the registration period which was held from July 4 to 23. (PNA)