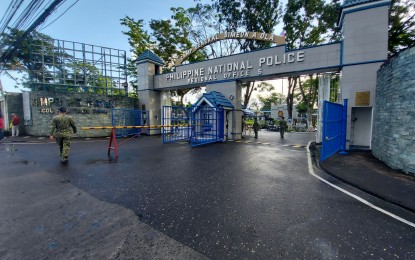 LEGAZPI CITY – Three of Bicol Region's most wanted persons were arrested in Camarines Norte, Quezon City, and Caloocan City on Tuesday.
Maj. Maria Luisa Calubaquib, the Police Regional Office-Bicol (PRO-5) spokesperson, on Wednesday, said the suspects, Bicol's 4th, 5th and 9th most wanted persons -- were taken behind bars as a result of separate manhunt operations.
"Pio Ecat, 42, of Labo Camarines Norte was arrested in his residence. Ecat is Rank 9 regional most wanted person for five counts of qualified statutory rape with no bail recommended," Calubaquib said in an interview.
On the other hand, the region's 4th most wanted person for the crime of murder identified as Eron Torres, 23, of Project 4, Quezon City was arrested in White Plains, Quezon City by joint elements of Quezon City and Aroroy police.
"The suspect was arrested in Quezon City but the crime was committed in Aroroy town in Masbate province," Calubaquib said.
In another operation, police arrested in Caloocan City the region's 5th most wanted person for the crime of murder with no bail recommended.
"He was identified as Orlando Torres, 61 years old, a resident of 210 Deparo St. Barangay 168, Caloocan City," Calubaquib said.
She thanked the public for actively working with the police, saying "such partnership is vital in truly creating a better community for the generations to come". (PNA)