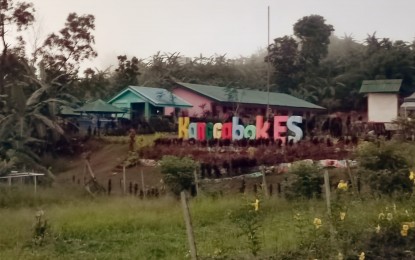 DUMAGUETE CITY – The Negros Oriental Electric Cooperative II (NORECO II) is stepping up its electrification of remote "sitios" or sub-villages in the province to include areas that have been identified under the Task Force to End Local Communist Armed Conflict (TF-ELCAC).
In a press conference on Wednesday, NORECO II general manager Fe Marie Tagle said since the sitio electrification program (SEP) started in 2015, they have now an accomplishment of about 67 percent.
The SEP implementation started during the administration of former President Rodrigo Duterte.
"We have already received the funding for the year 2021 and we will begin the energization of these remote areas soon, while the 2022 budget still has to be downloaded," Tagle said.
She said while the SEP is funded by the government through the National Electrification Administration, NORECO II is also accommodating critical areas identified through TF-ELCAC even though the latter has a separate funding source.
"To help the government in its efforts to address the insurgency, we have included these conflict areas for energization even though they are originally to be funded through the regional TF-ELCAC," Tagle said.
Among the sitios that have been identified are in Basay, Bayawan City, Sta. Catalina, and Pamplona.
However, they will have to review their census to see if there are sitios that have "given birth" to another sub-village, Tagle said.
She said under the administration of President Ferdinand Marcos Jr., there will be an enhanced SEP for the electric cooperative to continue their rural electrification projects next year.
She said they have been asked to submit a new list of sitios to be covered by the SEP. (PNA)