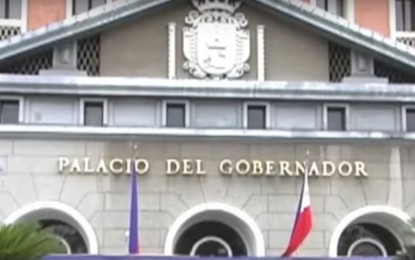 MANILA – The Commission on Elections (Comelec) has ordered the full resumption of work for offices and departments at the Palacio del Gobernador building in Intramuros, Manila.
In a memorandum issued Wednesday, Comelec Executive Director Bartolome Sinocruz Jr. said workers in offices and departments situated on the ground, seventh, and eighth floors of the building which are occupied by the poll body are required to physically report starting Thursday.
However, exempted from the order are senior citizens, persons with disabilities and those with co-morbidities who shall remain under a work-from-home scheme "subject to the approval of their respective head of office/department".
Meanwhile, workers on the fifth floor will continue to work from home.
"Given that electrical power has yet to be fully restored at the Comelec Offices located on the 5th Floor, officials and employees assigned therein shall likewise be directed to be on work-from-home status, however ensuring continuity of all operational and administrative functions," said Comelec acting spokesperson John Rex Laudiangco.
Laudiangco added that the work-from-home scheme is "likewise available to pregnant employees of the Commission, subject to the same condition of prior approval of their respective head of office or department".
Meanwhile, the Comelec reported that the printing of ballots and other accountable forms for the four plebiscites to be held in the country starting this month started on Wednesday.
In a statement, the poll body said the printing is ongoing at the National Printing Office (NPO) in Diliman, Quezon City.
The plebiscite to ratify the creation of Barangay New Canaan out of Barangay Pag-asa in the Municipality of Alabel, Sarangani is set to be held on Aug. 20.
Two plebiscites are going to be conducted next month -- the ratification of the conversion of the municipality of Calaca in the province of Batangas into a component city on Sept. 3 and the ratification of Maguindanao's split into two provinces, Maguindanao del Norte and Maguindanao del Sur on Sept. 17.
Meanwhile, a plebiscite to ratify the merger of 28 barangays into "three barangays and remaining one barangay" in Ormoc City will be held on Oct. 8. (PNA)