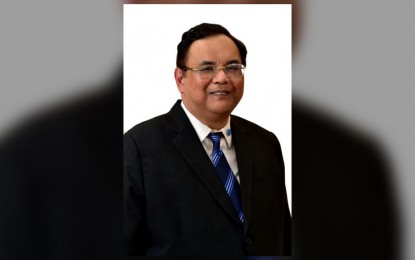 MANILA – Demand for shorter tenor term deposit facility (TDF) was evident in the auction on Wednesday but the rate of both the seven- and 14-day facilities rose, which was attributed to the wait-and-see stance for major economic reports.
The Bangko Sentral ng Pilipinas (BSP) data show that the average rate of the shorter-dated TDF jumped to 3.5089 percent from last week's 3.3839 percent.
The average rate of the 14-day facility also increased to 3.5723 percent from 3.4900 percent during the auction last July 27.
The BSP hiked the offer volume for the one-week facility by PHP20 billion to PHP170 billion and the auction committee made a full award. Total tenders reached PHP218.96 billion.
On the other hand, offer volume for the two-week facility was kept at PHP160 billion, which was also fully awarded. Bids reached PHP171.98 billion.
In a statement, BSP Deputy Governor Francisco Dakila Jr. said results of this week's TDF auction "reflect current market conditions with preference for shorter tenors as market participants wait for key data updates, such as inflation and GDP (gross domestic product)."
"For its part, the BSP's monetary operations will continue to be guided by its assessment of the latest liquidity conditions and market developments," he added.
The Philippine Statistics Authority is scheduled to report the July 2022 inflation rate on Friday, and the second quarter 2022 GDP growth figure on August 9. (PNA)