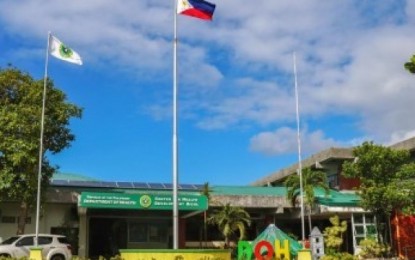 LEGAZPI CITY – The Department of Health in Bicol (DOH-5) has vaccinated 90.2 percent of its target population against Covid-19.
Based on the latest DOH-5 vaccination report on Wednesday, some 3.8 million individuals out of the 4.2 million eligible target population already received at least one dose.
DOH-5 said the remaining number of Bicolanos who have not availed of the vaccines are mostly under the 5 to 11 years old age group while some still have fear of the injection and possible side effects.
Catanduanes logged the highest accomplishment at 109 percent or 205,871 individuals out of the 187,975 target population.
It is followed by Camarines Sur, 1.3 million or 92.8 percent; Albay, 915,082 or 92.7 percent; Sorsogon, 524,262 or 89.4 percent; Masbate, 523,935 or 81.9 percent; and Camarines Norte, 350,800 or 80.8 percent.
DOH-5 calls on the public to complete their primary doses and their boosters "to be able to remove mask requirements, live and work free from the worry of alert level restrictions, resume learning in schools and working more safely, and avoid expenses associated with Covid-19 hospitalization and its complications". (PNA)