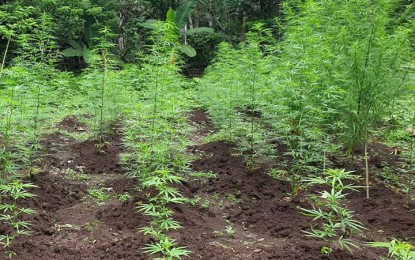 MANILA – A bill legalizing marijuana or cannabis as a "compassionate alternative means of medical treatment" has gained support from various groups.
Philippine Cannabis Compassionate Society (PCCS) spokesperson, Dr. Donnabel Cunanan, said once the proposed bill of neophyte Senator Robin Padilla becomes law, marijuana can be used for research and medications.
"On behalf ng aming grupo maraming salamat for your boldness, na finally after nine years of advocating, meron na tayong bill sa Senate (On behalf of our group, I want to thank you for your boldness. Finally after nine years of advocating, we have a bill in the Senate)," Cunanan said in a statement on Thursday.
She said it is imperative that medical marijuana and its potential not only be used as a pain reliever for the dying but also as a cure for those who have a fighting chance to survive.
The PCCS is a group of patients, parents and caregivers seeking to institutionalize the legal use of medical marijuana.
Chuck Manansala of Masikhay Research said it is also important that medical cannabis be made "available and safe" to those who need it.
Cunanan and Manansala as well as Dr. Gem Marq Mutia, founder of the Philippine Society of Cannabinoid Medicine, expressed their full support for Padilla's bill during their courtesy call on Wednesday at the senator's office in Pasay City.
Padilla earlier filed Senate Bill 230 to allow the use of medical marijuana or cannabis, as well as further research into its medicinal use. Padilla noted marijuana has been used as an herbal medicine for conditions such as gout, rheumatism, and malaria.
Under the bill, medical cannabis in capsule and oil form may be used to address "debilitating medical conditions" of "qualified patients."
But Padilla, in his bill, stressed there should be penalties for the abuse of marijuana. The bill contains safeguards to prevent such abuse.
The bill also provides for enhancing research and development for medical cannabis - and the training of medical cannabis physicians and pharmacists. (PNA)