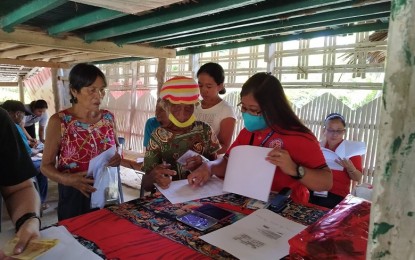 ILOILO CITY – An additional 14,700 indigent seniors have been included in the list of social pension beneficiaries in Western Visayas increasing the number of recipients to 380,608 from 365,908 in 2021.
The increase was due to the additional slots given to the region, according to Department of Social Welfare and Development Field Office 6 (DSWD FO6) regional information officer lawyer May Rago in an interview on Thursday.
"We have social workers, who in collaboration with local government units, Office of the Senior Citizens Affairs Office, and the Local Social Welfare and Development Office conduct the assessment and validation to determine who are qualified for the social pension," she said.
As mandated under Republic Act 9994 or the Expanded Senior Citizens Act of 2010, qualified indigents will receive a monthly stipend of PHP500 to augment their daily subsistence and medical needs.
Rago said for this third quarter, they hoped to complete the distribution of the social pension before the end of September this year.
She added that 23 percent of the target beneficiaries or equivalent to 87, 815 have already received their cash grant as of Aug. 2 since they started the payout in July.
While the payout continues for the indigent elderly, Rago said they are still validating complaints on inclusion errors to ensure only qualified senior citizens are receiving a social pension.
Complaints may be emailed to [email protected] or they can visit the DSWD office. (PNA)