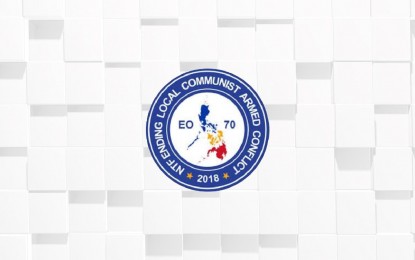 MANILA – The National Task Force to End Local Communist Armed Conflict (NTF-ELCAC) has expressed strong support for the bill seeking to amend Republic Act 7941 or the Party-List System Act.
Under Senate Bill No. 201 filed by Senator Ronald "Bato" Dela Rosa, party-lists that commit violence or any other unlawful acts against children, youth, or other disadvantaged sectors, as well as those that directly or indirectly participate in overthrowing the government should be banned from participating in the elections.
In a statement on Friday, NTF-ELCAC spokesperson for legal affairs Flosemer Chris Gonzales said the greatest betrayal committed by public servants, elected or appointed, was when they collude with the enemies of the state such as the Communist Party of the Philippines-News People's Army-National Democratic Front (CPP-NPA-NDF).
"This is the tragedy of Philippine democracy. Our democratic processes were exploited and were taken advantaged of by the CPP-NPA-NDF in furtherance of their goal to overthrow the government," according to the NTF-ELCAC statement.
Gonzales called the bill "a timely and relevant piece of legislation" that would cleanse the party-list system of "any and all forms of abuse and exploitation by groups that are in cahoots with the CPP-NPA-NDF".
"We will no longer allow the enemy to use government offices and its resources to vilify and destroy the very same government that employs them," Gonzales said.
The NTF-ELCAC also commended the courage and patriotism of Dela Rosa for seeking to prevent the distortion and exploitation of the party-list system, and help the government eliminate local communist armed conflict.
Gonzales also called on lawmakers to support the bill and work for its passage and help the country attain its dream of a just and lasting peace for the Filipino people.
Dela Rosa in his bill seeks to amend Section 6 of RA 7941 by expanding the grounds for the refusal and/or cancellation of registration of any national, regional, or sectoral party, organization, or coalition as a party-list group.
The lawmaker emphasized it is time to finally put an end to the exploitation of the party-list system, and restore the dignity of this system as originally intended by the framers of the 1987 Constitution. (PNA)