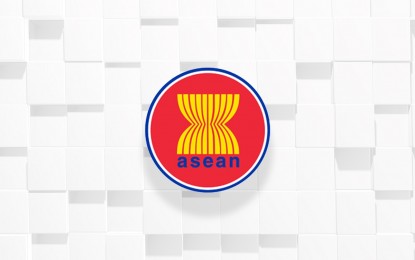 MANILA – The Association of Southeast Asian Nations (Asean) called for peace and stability in the South China Sea as it pushes for the early conclusion of a code that would reduce tensions in the area.
The 10 Southeast Asian foreign ministers made the call during the Asean Foreign Ministers' Meeting on August 3, the joint communique of which was released on Friday.
"We discussed the situation in the South China Sea, during which concerns were expressed by some Ministers on the land reclamations, activities, serious incidents in the area, including damage to the marine environment, which have eroded trust and confidence, increased tensions, and may undermine peace, security, and stability in the region," the statement read.
"We reaffirmed the need to enhance mutual trust and confidence, exercise self-restraint in the conduct of activities that would complicate or escalate disputes and affect peace and stability, and avoid actions that may further complicate the situation," it added.
Further, the Asean ministers welcomed the progress in the Code of Conduct in the South China Sea (COC) talks and urged all parties to continue promoting an environment "conducive" to the negotiations.
"We stressed the importance of undertaking confidence building and preventive measures to enhance, among others, trust and confidence amongst parties, and we reaffirmed the importance of upholding international law, including the 1982 UNCLOS (United Nations Convention on the Law of the Sea)," they said.
China and Asean are currently working to speed up the COC negotiations' conclusion.
Last May 2022, the two parties resumed the physical textual negotiation of the Single Draft COC Negotiating Text during the 36th Joint Working Group on the Implementation of the Declaration on the Conduct of Parties in the South China Sea (JWG-DOC) in Siem Reap.
'Consistent with UNCLOS'
Japanese Foreign Minister Yoshimasa Hayashi said the COC should be consistent with the UNCLOS and should not prejudice the rights of external parties.
To recall, among China's proposals is to limit the involvement of any countries that are outside the South China Sea.
"Minister Hayashi touched on the Arbitral Tribunal's award as to the disputes between the Republic of the Philippines and the People's Republic of China in 2016 and the COC and stressed that COC should be consistent with the UNCLOS and should not prejudice the legitimate rights and interests of all stakeholders using the South China Sea," the Japanese Ministry of Foreign Affairs said.
At the Asean-Japan Ministerial Meeting on August 4, Hayashi also raised concerns over "unilateral attempts to change the status quo" by force, which he said are "continuing and intensifying in the East and South China Seas".
He said Japan strongly opposes such actions. (PNA)