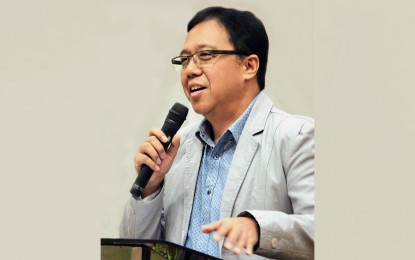 LEGAZPI CITY – The Department of Agrarian Reform in Bicol (DA-5) is expecting farmers' productivity to improve with President Ferdinand Marcos Jr.'s plan to provide debt relief to agrarian reform beneficiaries (ARBs) by condoning payments on loans and providing a one-year moratorium on the payment of amortization.
In a statement on Monday, Rodrigo O. Realubit, officer-in-charge of DAR-Bicol, expressed support for Secretary Condrado Estrella III's initiative in pushing for the President's plan.
"We are behind our secretary in pushing for the initiatives of the President for agrarian reform beneficiaries (ARBs). We have readied all documents and statistics needed should the Congress and the Senate ask for them," Realubit said.
He praised the loan condonation program as a "good strategic move", saying it will provide the much-needed relief to the ARBs as they can now use the money supposedly for land amortization, to invest in farm production instead.
During his inaugural State of the Nation Address on July 25, Marcos outlined his intention to waive farmers' debts and implement a one-year moratorium on payments of amortization and interest on about 650,000 ARBs in the country.
He also proposed the enforcement of Executive Order 75 which states that unused agricultural lands of the government would be distributed to war veterans, surviving spouses and orphans of war veterans, and retirees of the Philippine National Police and Armed Forces of the Philippines.
Realubit said in response, DAR-Bicol personnel are verifying about 2,557 hectares of government-owned properties in the region.
"Because these are still under validation, we cannot say exactly how many hectares could be acquired by the DAR now. We have already discussed this matter with the concerned agencies, particularly with the Department of Environment and Natural Resources, for assistance on the ground," he said.
Farmer-beneficiaries in Camarines Sur hope the president's promises in his SONA will be implemented soon.
Torribio Biag, an ARB from Barangay Cagmanaba in Ocampo town, said the President's plan will greatly help them to sustain their awarded lands.
"We hope the President will also help us improve our farms through new technology. We are also happy with the DAR's program on awarding lands to agri-graduates as this will encourage the youth to farm. We are encouraging our children to take up agricultural courses so they will continue to till the land that we will eventually leave behind," Biag said.
In an interview, Gerard Buensalida, DAR-Bicol spokesperson, said at least 72,288 farmers in the Bicol region will benefit from the loan condonation initiative.
Based on the data provided by the Land Bank of the Philippines, Camarines Sur has the biggest number of ARBs with loans at 32,026; followed by Albay -- 14,143; Sorsogon -- 10,971; Camarines Norte -- 9,230; Masbate -- 5,495; and Catanduanes -- 423.
"Since our agency's program in land distributions is continuously being conducted, we are expecting also an increase in the number of ARBs who will avail of the loan condonation," Buensalida said. (PNA)