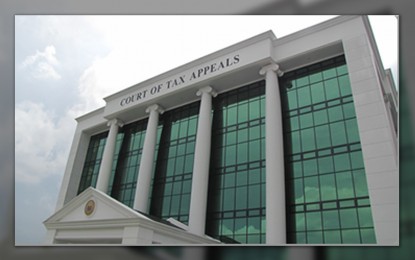 MANILA – The Court of Tax Appeals (CTA) dismissed a petition filed by a local importing firm which questioned the seizure of its shipment of high-end luxury vehicles by customs officials at the Port of Batangas seven years ago.
The 47-page decision dated August 4 dismissed Monacat Trading's petition for lack of jurisdiction, citing that the firm failed to file a timely suit to question the forfeiture.
"Assuming the court has been solidly vested with jurisdiction, the petition will still fail for utter lack of merit," the decision read.
The vehicles seized in July 2015 for misdeclaration and gross undervaluation were ordered "for disposal" by the Bureau of Customs (BOC) in 2017.
Authorities said the importer failed to completely disclose details of some of the vehicles, such as the size of engine displacement, engine number, and type of fuel.
There were also discrepancies in the declared "version" or "series" of some of the vehicles to hide the real value.
Among others, a 2015 Ferrari California Coupe was discovered during spot check as actually a Ferrari 458 Speciale 2015 while one of two 2015 Toyota Land Cruiser GX was in fact a 2015 GXR bulletproof.
Apart from the findings of misdeclaration, BOC officials likewise discovered that some of the vehicles were undervalued as the models or series were actually "higher" and considerably more valuable compared to what was declared in the documents.
The discrepancy ranged from a low of 33 percent for the Toyota Prado for which the importer declared a value of USD30,000 but was found by the BOC to have a value of USD45,000.
The highest discrepancy was at 73 percent, a McLaren 540c declared at USD60,000 but was actually a McLaren MP4-12C or 650S with a value of USD228,080.
The court turned down the importers' argument that they declared the chassis and vehicle identification numbers as under BOC rules, they only determine the origin of the imported vehicles. (PNA)