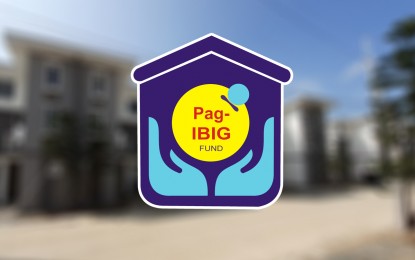 MANILA – The Home Development Mutual Fund (Pag-IBIG Fund) earned PHP20.48 billion during the first half of 2022, a 27-percent increase compared to the same period last year.
In data released Monday, the Fund's gross income reached PHP32.19 billion from January to June, a growth of 19 percent compared last year and driven mainly by earnings from its housing and short-term cash loans and trading gains.
"Pag-IBIG Fund continues its strong performance this year. The double-digit increase in our income figures proves that we remain one of the best-performing government corporations in the country today," Department of Human Settlements and Urban Development Secretary Jose Rizalino Acuzar, who also serves as the chairperson of the 11-member Pag-IBIG Fund Board of Trustees, said in a statement.
Acuzar said Pag-IBIG Fund is in a strong position to continue providing social services and help more Filipinos gain better lives in line with the directive of President Ferdinand Marcos Jr.
As of June 2022, the Fund has already released PHP51.96 billion in home loans to finance the acquisition of 47,184 homes.
The Modified Pag-IBIG 2 (MP2) Savings, where members have collectively saved P19.40 billion, was believed to have driven the total of PHP38.82 billion of savings.
Pag-IBIG Fund is mandated to return at least 70 percent of its annual net income to members in the form of dividends, which are credited to their savings. (PNA)