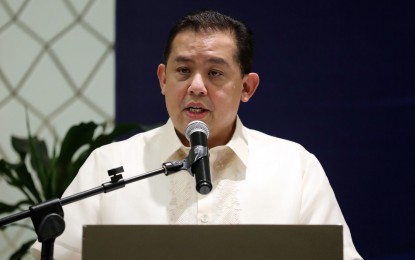 MANILA – Speaker Martin Romualdez on Monday backed the call of President Ferdinand "Bongbong" Marcos Jr. for local government units (LGUs) to pursue more public-private partnerships (PPPs) to promote infrastructure and services development.
Romualdez said engaging in PPPs as a mode of financing would free up funds that LGUs could use for other vital public services.
Romualdez further noted that it would discharge LGUs from the responsibility of running infrastructure projects that are better managed by the private sector.
"I support the appeal of President Bongbong Marcos for LGUs to get into more PPPs to speed up growth in the regions, which in turn will generate employment and livelihood opportunities for our people," Romualdez said.
He cited as an example the Iloilo City government led by Mayor Jerry Treñas, a former congressman, for entering into a PPP with SM Prime Holdings for the redevelopment of two city-owned public markets.
The Iloilo city government signed a 25-year lease agreement with SM Prime Holdings, Inc. for the redevelopment of the Central Market and Iloilo Terminal Market, with the private firm committing an allocation of around PHP3 billion.
According to the agreement, the partnership will be at no cost to the city and is expected to benefit about 2,800 market vendors.
Romualdez said some projects LGUs could offer to private investors for funding through PPPs include toll roads, hospitals, irrigation systems, and housing areas.
He said these could easily attract private funders because such projects would not run out of customers and users.
During a meeting with officers of the League of Cities of the Philippines, Marcos encouraged LGUs to go into more PPPs as a way forward, particularly for infrastructure development and digitalization.
"There are plenty of opportunities, especially in infrastructure…Local government generally cannot do it by itself. We have to find partners, we have to find local partners, we have to find investors. You're used to that," he told mayors. (PNA)