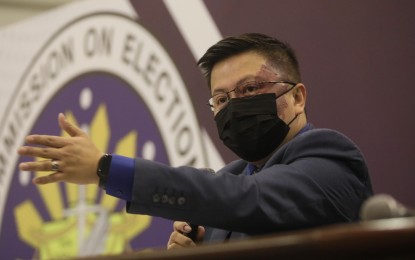 MANILA – The province of Maguindanao will be allotting some PHP89 million for the conduct of a plebiscite this year seeking to ratify its division into two provinces, the Commission on Elections (Comelec) said on Monday.
Comelec acting spokesperson John Rex Laudiangco said the Sept. 17, 2022 plebiscite to ratify the division of Maguindanao into two independent provinces -- Maguindanao del Norte and Maguindanao del Sur -- will have a budget of PHP89.14 million.
The plebiscite will be held next month after the passage of Republic Act (RA) 11550, which provides for the conduct of a plebiscite for the measure.
Another plebiscite that is also scheduled on Sept. 3 is on the conversion of the municipality of Calaca into a component city of the province of Batangas.
The conduct of a plebiscite for the measure provided under Republic Act 11544 has a budget of PHP13.7 million.
The first plebiscite that will be held on Aug. 20 seeks to ratify the creation of Barangay New Canaan into a regular and distinct barangay in the Municipality of Alabel, Province of Saranggani.
This activity has an allocation of PHP3.3 million and was approved under Provincial Ordinance No. 2009-6-044.
Another plebiscite scheduled on Oct. 8, also seeks to ratify the merger of Barangay District 1 and Barangay District 28, and the renaming of Barangay 29 in Ormoc City in the province of Leyte. It has a budget allocation of PHP732,685.
"Kindly note that the budget/fundings for these plebiscites are sourced from the Local Government Unit involved and merely transferred/transmitted to Comelec, as provided in their respective enabling laws," he said in a statement.
Meanwhile, no date has been set yet for the conversion of the municipality of Baliwag into a component city of the province of Bulacan. (PNA)