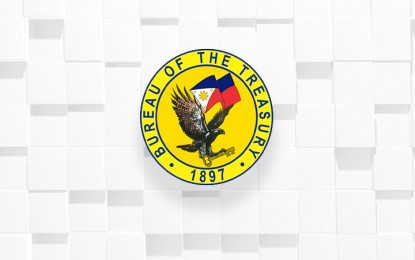 MANILA – Rate of the Philippines' Treasury bills (T-bills) ended mixed on Monday, which was in line with past results as interest rates rise both here and abroad.
Average rate of the 91-day paper declined to 1.850 percent but those of the 182-day and 364-day rose to 3.211 percent and 3.635 percent.
These were at 2.090 percent, 3.188 percent, and 3.480 percent for the three-month, six-month, and one-year T-bills during the auction last August 1.
Bureau of the Treasury (BTr) offered all tenors for PHP5 billion each and the auction committee made full award across-the-board.
Total tenders for the three-month paper reached PHP18.69 billion while it amounted to PHP17.165 billion for the six-month and PHP7.91 billion for the one-year papers.
Earlier, National Treasurer Rosalia de Leon traced the upticks in government security rates to the rise in the policy rates of both the Bangko Sentral ng Pilipinas (BSP) and the Federal Reserve due mainly to the elevated inflation rates.
To date, the BSP's policy rates have been hiked by a total of 125 basis points and analysts continue to forecast additional increases due to projected further acceleration in domestic inflation rate as well as rate hike indications from BSP Governor Felipe Medalla.
Relatively, the Federal Funds Rate have been increased by about 2.25 percentage points to date to between 2.25-2.5 percent and more hikes are being projected for this year as US' inflation rate is now at its four-decade high. (PNA)