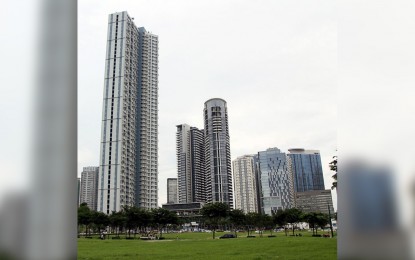 MANILA – Finance Secretary Benjamin Diokno remains optimistic that the government's growth target of between 6.5 to 7.5 percent for this year will be achieved, noting the broad-based expansion in the second quarter of the year.
Domestic growth, as measured by gross domestic product (GDP), rose by 7.4 percent from April to June this year, slower than the downwardly revised 8.2 percent in the previous quarter. It brought the first half expansion to 7.8 percent.
"The Q2 (second quarter) growth reflects the increase in mobility, better labor conditions and government's support to growth," he told journalists in a Viber message on Tuesday.
The Philippine Statistics Authority (PSA) reported on Tuesday that transportation and storage had the highest shares in the second quarter output after it rose 27.1 percent year-on-year.
It was trailed by construction, 19 percent; and wholesale and retail trade; repair of motor vehicles and motorcycles at 9.7 percent.
Among the major economic sectors, services registered the highest contribution at 9.1 percent and was followed by industry, 6.3 percent; and agriculture, forestry, and fishing, 0.2 percent.
In terms of demand, household final consumption expenditure expanded by 8.6 percent.
The gross capital formation posted an annual growth of 20.5 percent; imports of goods and services, 13.6 percent; government final consumption expenditure, 11.1 percent; and exports of goods and services, 4.3 percent.
"While there might be some slowdown in growth in the second half of the year, reflecting the downgrade in the outlook for the global economy, we still expect that the DBCC (Development Budget and Coordination Committee) growth target for 2022 will be achievable as we continue the ongoing infrastructure program, maintain macroeconomic stability and take advantage of the recently approved amendments to the PSA (Philippine Services Act), FIA (Foreign Investment Act), and RTLA (Retail Trade Liberalization Act) to foster investment-led recovery," Diokno said.
He said the domestic economy needs to expand by at least 5.2 percent in the second half of the year to hit the lower end of the full-year target band, and by 7.6 percent to achieve the upper-end of the target.
"Both targets are doable," he added. (PNA)