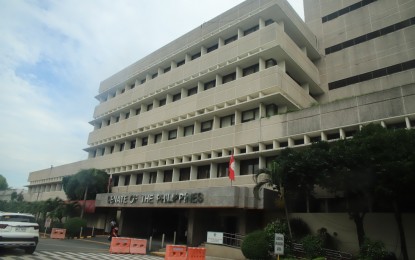 MANILA – A proposed measure will require government agencies and local government units (LGUs) to translate public service announcements in Filipino and regional dialects.
Senate Bill No. 680, or the Language Accessibility of Public Information on Disasters Act filed by Senator Jinggoy Estrada, states that sharing information will be more effective since majority easily understands Filipino and other regional dialects better than the universal English language.
Government agencies releasing advisories related to natural disasters and severe weather conditions usually use the English language.
"Getting reliable, updated information in the most convenient way, written in languages spoken in the impacted communities when communication becomes especially critical, can help ensure public safety, protect property, elicit cooperation, and facilitate response efforts," Estrada said in his explanatory note.
Also included in the bill are translations of information on social amelioration programs, emergency assistance and other social protection measures, disease outbreaks, security concerns of the military and the police, and man-made emergencies.
The information must be in plain language and devoid of scientific jargon or technical terminologies and contain specific information on the extent and scale of impending impact and damage down to the barangay (village) level.
"More important than economic loss is the danger and the loss of lives of the people because of insufficient or inappropriate communication – misinformation, miscommunication, lack of information in far-flung areas – from authorities to their constituents during times of disasters and calamities," Estrada said. (PNA)