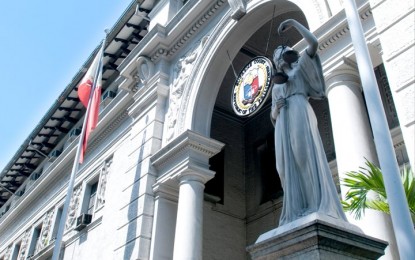 MANILA – The Supreme Court (SC) has dismissed a petition filed by a local business company, suspected of receiving funneled funds from the controversial investment firm Kapa (Kabus Padatoon) - Community Ministry International (KCMI), to lift the freeze order on its assets.
In a resolution shared online on Monday, the SC 1st Division dismissed the petition filed against the Anti-Money Laundering Council (AMLC) by Hawkson's Truck and Parts Center Corp.
The SC cited that AMLC had already filed a petition for civil forfeiture before the Manila Regional Trial Court, which issued an asset preservation order over bank accounts.
The corporation had insisted on the legality of its transactions with Kapa.
"We risk preempting the proceedings before the trial court based on the very limited facts before us. For orderly proceedings, it would be best for the parties to focus their resources on the main case, rather than this petition on a moot, interim incident," the SC ruled.
The tribunal likewise noted that the petition had been rendered moot by the lapse of the six-month period from the time a freeze order was issued in June 2019.
In 2017, the Securities and Exchange Commission's Enforcement and Investor Protection Department received reports regarding the Kapa investment scheme, which promised a 30 percent return of investment "every month until forever."
On June 4, 2019, the Court of Appeals issued a similar freeze order on bank accounts, insurance policies, and cryptocurrencies enumerated by AMLC, including bank deposits of companies that transacted with KCMI.
The KCMI was registered as a religious society in 2016 by pastor Joel Apolinario.
Reyna Apolinario, the corporate secretary who is a teacher and Joel's wife, was also flagged by the AMLC for several transactions between 2018 and 2019 amounting to PHP1.26 billion and an average of PHP6.4 million deposit.
Among the transactions made by Reyna with Hawkson's were two deals involving PHP50 million. (PNA)