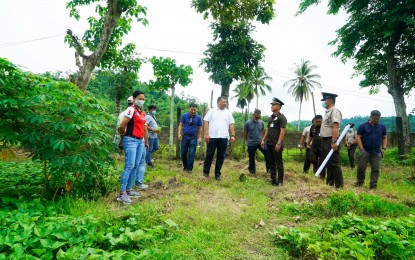 MANILA – The Department of Justice (DOJ) is looking into the possibility of putting up isolated penal facilities after the bill seeking to create island prisons, similar to the former Alcatraz Island penitentiary in the United States, lapsed into law.
Secretary Jesus Crispin Remulla said under Republic Act 11929, or the Separate Facility for Heinous Crimes Inmates Act, the DOJ is eyeing one site each in Luzon, Visayas, and Mindanao.
"We will build a facility in Sablayan, Occidental Mindoro and we have locations in Leyte and Zamboanga, which are possible sites," Remulla said.
The planned Sablayan facility will be in the same parcel of land as the Sablayan Prison and Penal Farm, which has an area of 8,000 hectares, Remulla added.
The law that orders the creation of isolated penal facilities was among the 41 bills under the Duterte administration that lapsed into law.
The President has 30 days to sign a bill into law or veto it. If no action is taken within 30 days, the measure will lapse into law.
The facility for persons convicted of heinous crimes will have surveillance cameras, latest information technology security systems, and enhanced and extensive security features on locks, doors, and perimeters.
It shall be built in a location away from the general population and other persons deprived of liberty, preferably within a military establishment or on an island separate from the mainland.
The law aims to decongest jails and deter crimes. (PNA)