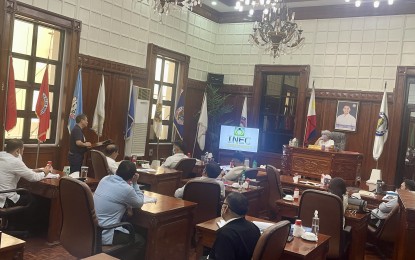 LAOAG CITY – The Ilocos Norte Electric Cooperative (INEC) announced a power rate cut by over PHP1 peso per kilowatt hour (kWh) this August following a successful renegotiation with the Masinloc Power Plant. The lone electric distribution utility in the province has an active power supply agreement with the coal energy producer.
INEC general manager Felino Herbert Agdigos confirmed this on Wednesday as he reported they were able to reduce their contract capacity to 25 megawatts from 51 megawatts so that the other power requirements can be sourced out to the wholesale electricity spot market (WESM) which offers cheaper electricity rates as of the moment.
"Nobody projected the [Russia-Ukraine] war which affected the rise of fossil fuel prices," said Agdigos, citing they will resume buying more supply from Masinloc once the price of coal will be stabilized.
Compared to July's 18.56 per kWh, Ilocos Norte's August electric rate is pegged at PHP17.56, though still higher than that of other provinces which range from PHP9.47 to PHP16.49 per kWh such as in electric cooperatives in Benguet, Isabela, Ilocos Sur, Pangasinan, Ifugao, and Nueva Vizcaya.
Early on, some Ilocos Norte residents have appealed to the INEC and other concerned authorities to help reduce electricity rates in the province.
Meanwhile, Senator Ma. Imelda Josefa "Imee" Marcos said it was "time to overhaul electric coops and review the [Electric Power Industry Reform Act of 2001], specifically the role and leadership of electric cooperatives."
She added there is a need to professionalize the leadership of electric coops by imposing standards on the members of the board.
For his part, Agdigos said the senator's statement was a welcome development to help address the difficulties of electric cooperatives in procuring their supply. (PNA)