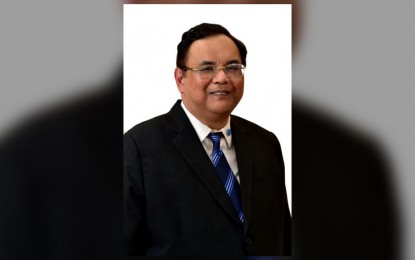 MANILA – Preference for the shorter-dated term deposit facility (TDF) of the Bangko Sentral ng Pilipinas (BSP) was notable on Wednesday due to over-subscription unlike that of the 14-day TDF, but rates of both tenors rose anew.
The average rate of the one-week facility rose to 3.5623 percent from 3.5089 percent during the auction last Aug. 3.
The rate of the two-week facility also increased to 3.6762 percent from last week's 3.5723 percent.
The BSP's allocation for the seven-day and 14-day tenors were increased to PHP180 billion (from PHP170 billion) and PHP170 billion (from PHP160 billion).
Tenders for the seven-day TDF reached PHP196.194 billion and the auction committee made a full award.
On the other hand, bids for the two-week TDF amounted to PHP139.15 billion and the auction committee accepted PHP138.35 billion.
In a statement, BSP Deputy Governor Francisco Dakila Jr. said accepted yields for the one-week facility shifted higher but narrowed to between 3.3800-3.688 percent, while that of the two-week facility widened to between 3.4800-3.7500 percent.
"The results of the TDF auction reveal that eligible participants are pricing in another policy rate hike by the BSP," he said.
The BSP's policy-making Monetary Board (MB) will have another rate setting meeting on Aug. 18 and it is widely expected to increase the central bank's policy rates anew after the total of 125 basis points hike so far this year.
"At the same time, there is preference for the shorter tenor as (the) market anticipates the issuance of the Retail Treasury Bonds towards the end of the month," Dakila said.
He added the central bank's "monetary operations will continue to be guided by its assessment of the latest liquidity conditions and market developments." (PNA)