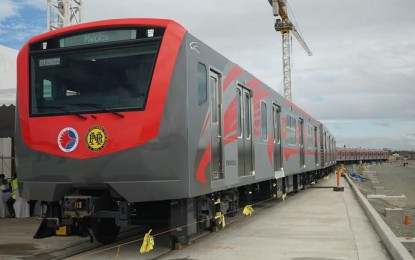 MANILA – Lawmakers on Wednesday called on the government to build a strong railway system to boost job creation and provide more opportunities around the country.
"It is my hope that through adequate government policies and good practices, we can improve and make our railways system to be like those of developed countries. Let us continue to support infrastructure programs that seek to bring development, jobs, and new opportunities around the country," Senator Mark Villar said in his statement.
Villar, former secretary of the public works and highways during the previous administration of former President Rodrigo Roa Duterte, vowed to fully support the improvement of the country's railway system under the present administration of President Ferdinand Marcos Jr.
He lauded the unprecedented strides that the previous administration has done to ease the burden of the Filipino commuters.
"We need a railways system that is efficient, operational, safe, and secured. A railways system that every Filipino commuter deserves," Villar said.
For his part, Senator JV Ejercito urged the national government to strengthen the mass transportation, including railway system, as it would be more beneficial to commuters as compared to buses.
Ejercito made this appeal as he cited the Global Competitiveness Report where the Philippines ranked 102nd out of 141 countries with a score of 41.5 out of 100 in terms of traffic infrastructure.
The Philippines received the lowest rated railway service with a score of 2.4, ranking 86th out of 101 countries globally. (PNA)