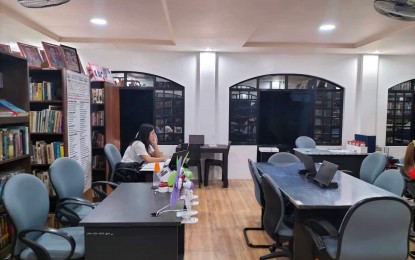 ILOILO CITY – Eighty children aged 7 to 12 have joined the International Penpal Program of the Iloilo City Public Library and the Stockton Library Troke Branch in Stockton, California, USA aimed at improving their communication skills and creativity amid the challenges brought about by text messaging and even to increase their cultural understanding.
Iloilo City librarian Marione Aguirre said on Wednesday the plan was first broached by Kari Leos, a librarian from the Stockton library before the pandemic, which they decided to pursue this year with the support of Mayor Jerry P. Treñas.
"This is for the development of our children and also for this generation to experience having penpal and write letters," Aguirre said.
She added that the penmanship and grammar of children due to text messaging have suffered since they are already fond of shortcuts.
Due to the high cost of mailing, however, the librarians agreed that the letters will be scanned by the city library and sent through email to the library in Stockton.
"The letters should be purely hand-written but the mailing will be through scanning," she said.
They can show their creativity by putting some decorations or drawings on their stationery.
Their pen pals in Stockton will have to visit the library to receive and read the emailed letters.
Only the children will be allowed to open the emailed letters.
"We will not open for the privacy sake of children," Aguirre said.

The city librarian said that they have just completed partnering the participants by age.
It will be relayed to the parents for the participating children to already start writing their letters.
She added that if the program is successful, they hope to also open the program to teenagers.
Aguirre said that while they called for 7 to 12 years old participants for the pilot run, more than 80 have expressed interest and some are teenagers.
Iloilo City and Stockton City in California are sister cities. (PNA)