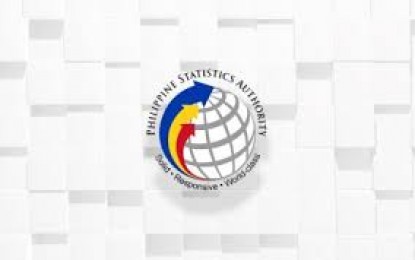 BACOLOD CITY – Almost 100,000 residents of Negros Occidental have no record of birth registration due to various reasons, data from the Philippine Statistics Authority (PSA) showed.
Luis Gonzales, chief statistical officer of PSA-Negros Occidental, said on Wednesday the figure was taken from the results of the 2020 Census of Population and Housing.
"In the census, there is a question that goes 'Are you registered with the local civil registrar?' All the 'No' responses were tabulated and we found out that almost 100,000 individuals have not been registered," Gonzales said over the Provincial Capitol's Radyo Negrense.
He said the PSA is looking at the reasons behind it and, considering the coronavirus disease 2019 (Covid-19) pandemic for more than two years now, the number could be higher.
Residents of remote areas, who think they do not need birth certificates at all, just do not bother to get registered, while some births through the hilot or traditional midwife may not have been reported and thus unregistered with the local civil registrar, he added.
Gonzales said the PSA assists the local civil registrars in conducting mobile registrations to reach unregistered residents in far-flung areas.
Through a new initiative called the Philippine Identification System (PhilSys) Birth Registration Assistance Project, the PSA enters into a memorandum of agreement with a local government unit (LGU) for the registration of individuals with no birth certificates yet.
Payment for late registration will be waived by the LGU while the PSA will issue a birth certificate on security paper also for free.
Meanwhile, the PSA is now implementing an online appointment system for individuals who need copies of their birth certificate, marriage certificate, certificate of no marriage, and death certificate.
"This started in July. With the new system, you can choose the day and hour you want to visit the PSA office," Gonzales said.
He said the PSA-Negros Occidental office here can accommodate at least 50 persons per hour.
For those who have no online access, the PSA has provided two computer tablets that can be used to register for an appointment. (PNA)