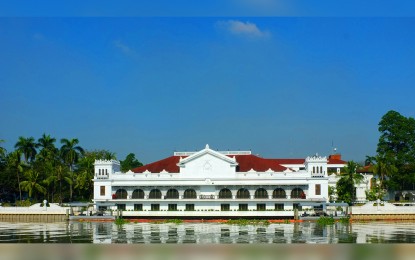 MANILA – The freedom of speech of every Filipino continues to prevail in the country, Malacañang said Thursday.
"The freedom of speech is prevailing in this country. It is guaranteed by the Constitution," Press Secretary Trixie Cruz-Angeles said in a Palace briefing.
Cruz-Angeles made the statement after a Palace reporter asked her "how much of a concern is disinformation to the Marcos administration."
The reporter raised the question, noting that some critics purportedly believed that the supposed disinformation helped "boost" the presidential campaign of President Ferdinand "Bongbong" Marcos Jr. who enjoyed a landslide win in the May 9, 2022 elections.
Responding to the query, Cruz-Angeles said: "People can say that. People can talk about it. They can discuss these matters. But no such wrongdoing has been committed."
Cruz-Angeles added that a complaint may be filed before the proper courts if there is a commission of an "illegal act."
"If any illegal acts have been committed, the proper venue for that would be the courts. So, that's our only reaction here," she said.
Marcos won the May 9 presidential race by a landslide 31,629,783 votes, or more than 15 million votes ahead of second placer presidential candidate Maria Leonor "Leni" Robredo.
During the presidential campaign, Marcos stuck to his call for Filipinos to unite, saying unity is the key to the country's recovery from the coronavirus disease 2019 (Covid-19) pandemic.
Marcos, in his first State of the Nation Address delivered on July 25, bared his administration's foreign policy, as well as plans for economic revitalization and development of the agriculture, agrarian, health, education, infrastructure and energy sectors.
Marcos also discussed his government's initiatives to defeat Covid-19, fight climate change, and protect the welfare of the overseas Filipino workers. (PNA)