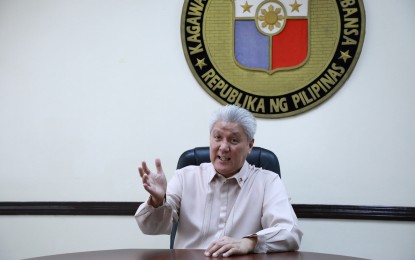 MANILA – The Department of National Defense (DND) said all major modernization contracts for the military signed by the previous administration will proceed.
"All modernization projects (signed by then DND Secretary Delfin Lorenzana) will proceed especially those with funding already," DND spokesperson Arsenio Andolong said in an interview with the Philippine News Agency on Thursday night.
These included the contracts for the two missile corvettes to be acquired from South Korea, the BrahMos missile system from India, 32 additional S-70i "Black Hawk" combat utility helicopters from Poland, and another six offshore patrol vessels also from South Korea.
The funding for these contracts is already assured by the government, he added.
Andolong also said these projects in the pipeline are part of the DND's priorities.
Earlier, the DND said it will review several contracts signed by the past administration.
Andolong said this move is "customary" and is a part of "standard operating procedures".
Undersecretary Jose Faustino Jr. took over the helm of the DND as officer-in-charge on July 1 replacing Lorenzana.
Most of the contracts that will be looked into are those from the Second Horizon of the Armed Forces of the Philippines Modernization Program, Andolong said.
He said the rationale behind the review is the need for the new DND chief to know the budgetary and time considerations of these projects.
The review will guide the new DND chief on whether or not he will continue the project based on the availability of funds, Andolong said. (PNA)