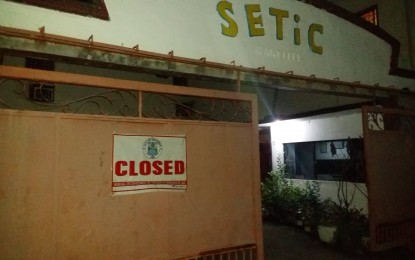 TACLOBAN CITY – The Philippine Statistics Authority (PSA) will update the status of 1,755 business establishments that were temporarily closed due to pandemic movement restrictions and other reasons.
These establishments ceased their operations as of 2021 and will be covered in the 2022 Updating of List of Establishments (ULE) that will run for two months starting August 15, PSA Eastern Visayas Regional Director Wilma Perante said on Friday.
"This aims to determine the present status of operation of these establishments whether they are already in operation, still temporary closed, permanently closed or other status of operation," Perante said in a phone interview.
She said the primary method of data collection to be used in the 2022 ULE is a personal interview using the tablet-based ULE App.
Owners have the option to provide information by filling up the printed establishment inquiry form.
Respondents can also provide information using the online questionnaire facility, fillable questionnaires, and telephone interviews.
Supplemental questionnaire will also be administered to collect some details about temporary closures, Perante added.
The 2022 ULE is a nationwide undertaking that aims to provide an updated and reliable sampling frame for the census and surveys of establishments and enterprises.
"It also aims to capture the changes in the distribution and characteristics of establishment business units due to emerging industries and the current business trends. Data from the list of establishments are used by the government in the formulation of policy recommendations and in monitoring and implementation of industry development programs in the country," Perante said.
For the private sector, the list will help them identify business opportunities, preparation of marketing plans, and as input to business/industry research and studies.
The PSA regional office here asked all business establishments to support the 2022 ULE by providing the required information to authorized PSA statistical researchers who will visit them for a personal interview.
Perante assured business owners that all information gathered from the survey would be held strictly confidential and would not be used as evidence in court for purposes of taxation, regularities, or investigation.
PSA will release data only in the form of summaries or statistical tables. (PNA)