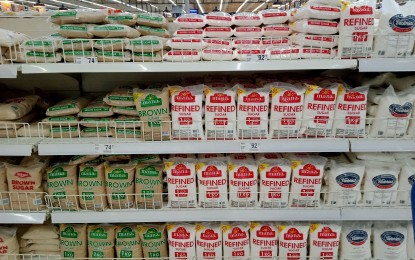 BACOLOD CITY – Planters' groups based in Negros Occidental, the country's top sugar-producing province, have welcomed the decision of President Ferdinand Marcos Jr. to scrap the proposed importation of 300,000 metric tons (MT) of sugar.
In a statement on Friday, the Asociacion de Agricultores de La Carlota y Pontevedra Inc. (AALCPI) and the La Carlota Mill District Multi-Purpose Cooperative (LCMDMPC), through general manager David Alba, said as the milling season starts, the move to import additional sugar is ill-advised.
"We are thankful that President Marcos vetoed the order as five mills in Negros Occidental already resumed operations," Alba said.
On Thursday, Malacañang said the resolution, referred to as Sugar Order (SO) No. 4, that supposedly approved the importation of 300,000MT of sugar is "illegal" and was not authorized by the President, who is also chairperson of the Sugar Regulatory Administration (SRA) Board.
Alba, speaking on behalf of AALCPI, the biggest independent sugar association with 11,000 sugar farmer-members, said data from the SRA showed some four million bags of sugar have entered the country through the SO3 import program.
"However, this sugar is not being made available to the Juan de la Cruz since there are in the bodegas of the industrial users, the sector that is obviously given preferential treatment by SRA Administrator Hermenegildo Serafica," he said.
Alba added to address the perceived sugar supply shortage, they are recommending to the President to reverse the SRA order and instead, release the sugar for the benefit of the consumers and retailers.
Meanwhile, the United Sugar Producers Federation (UNIFED), the largest sugar federation in the country, also thanked the President for revoking the order for the importation of 300,000MT of sugar.
The group also joined the call of Senator Imee Marcos to "revamp" the Department of Agriculture and the SRA amid the investigation on the illegal sugar order.
"We are joining the call of Senator Marcos because it is very apparent already that these officials are not looking out for the interest of the industry," UNIFED president Manuel Lamata said.
He added that with the supposed SO No. 4 including the importation of raw sugar when the milling season has already started "indicates that these people governing the very agency that is supposed to protect us, are actually out to destroy us". (PNA)