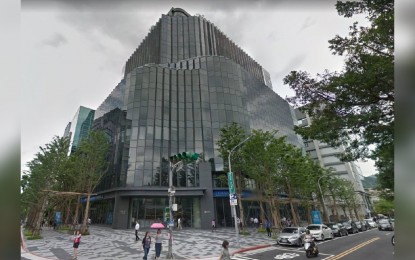 MANILA – Overseas Filipino workers (OFWs) in Taiwan, Macau, and Israel are all safe and have gone back to work, according to the Department of Migrant Workers (DMW) on Friday.
In a press briefing, DMW Secretary Susan Ople assured the OFWs in the three countries are being closely monitored by the department, in coordination with the Office of the Undersecretary for Migrant Workers' Affairs (OUMWA) of the Department of Foreign Affairs (DFA).
Ople said Macau has already lifted the suspension order for non-essential business, like entertainment facilities, as there had been no new coronavirus disease 2019 (Covid-19) cases in the country for the past 14 days.
About 26,043 Filipinos are working in Macau, mostly as household workers.
"We admire the cooperation shown by our OFWs to the strict health protocols imposed by the Macau government," Ople said.
The Philippine Overseas Labor Office (POLO) in Macau reported to the DMW that around 70 Filipinos who tested positive for Covid-19 received US$200 (about PHP11,000) financial assistance from the Overseas Workers Welfare Administration (OWWA).
The POLO office likewise distributed more than 800 care packages and 8,000 supermarket vouchers.
Meanwhile, a special flight paid for by Macau employers will bring home OFWs on September 2, composed of 198 adults and 6 infants.
"It's a special charter PAL (Philippine Airlines) flight. Full capacity. Airfare was paid for by the respective employers of the returning OFWs. They will be met at the airport by a composite team from DMW-OWWA/DFA-OUMWA and other agencies to assess their needs and assist them further," DMW spokesperson Toby Nebrida said in a message sent to the Philippine News Agency.
Taiwan, Israel, South Korea updates
Ople likewise instructed the POLO office in Taiwan to remain vigilant and visible to OFW communities, employers, and stakeholders amid a tension with China.
She said the POLO office in Taiwan is in constant communication with 30 out of 49 Filipinos based on Kinmen Island, which is nearest to China as it is only six kilometers away from Xiamen City, a port city on China's southeast coast.
"They are all safe and under the care of their employers," Ople said.
The DMW is hoping that China's announcement that they will now end military drills near Taiwan will ease the tension.
The Taiwan Ministry of Labor has announced a wage increase for its newly hired, transferred, and rehired foreign workers -- from NT$17,000 or about PHP30,260 to NT$20,000 or PHP37,000.
In Israel, Labor Attaché Rodolfo Gabasan assured the DMW that Filipino caregivers in the cities of Ashkelon, Ashdod, and Sderot and surrounding areas near Gaza are also safe.
An Aljazeera report said the Israeli assault on the Gaza Strip from August 6 to 8 allegedly resulted in the death of 47 Palestinians, including 16 children.
Ople ordered POLO-Jordan to take advantage of the ceasefire agreement between Israel and the Palestinian Islamic Jihad to check on the welfare and living conditions of OFWs.
Meanwhile, Ople said Labor Attaché Maria Celeste Valderrama reported no Filipinos were harmed during the recent flooding incident in South Korea that affected Seoul, nearby port city of Incheon, surrounding areas of Gyeonggi Province. and parts of Gangwon Province.
Korea's Ministry of the Interior and Safety said at least eight died in the country's worst flooding in 80 years. (With a report from Ferdinand Patinio/PNA)