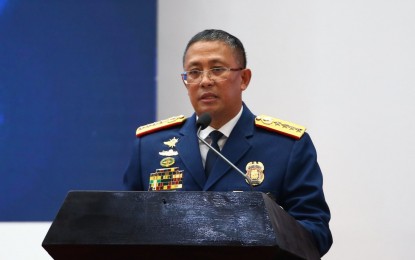 MANILA – The Philippine National Police (PNP) has created a special investigation task group (SITG) to probe the killing of the chief of Barangay Anurturu in Rizal, Cagayan.
In a statement on Friday, PNP chief Gen. Rodolfo Azurin Jr. said the SITG has been activated and convened on Thursday, a day after the shooting of the victim, Roberto de Ocampo.
"Rest assured that the PNP shall act swiftly so that justice will be served. We are also appealing to the community and anyone who has information that could help in giving light to the gray areas of the crime and the arrest of the suspects, please coordinate with our local police.", Azurin said.
Initial investigation showed that de Ocampo was shot several times by still unidentified motorcycle-riding assailants while he was driving his vehicle in Barangay Gumarueng, Piat, Cagayan on Wednesday afternoon. His wife, Leonora, sustained minor injuries from the attack.
Leonora earlier told police investigators that sometime in 2015, they were visited by members of the New People's Army and took a caliber .45 pistol firearm from her husband.
In 2018, the rebels visited de Ocampo's household again but he was not around at that time.
Leonora, however, said they did not receive any threats and her husband did not have any altercation with anybody.
According to reports, the wounded de Ocampo still managed to drive his vehicle from the national highway until he lost control of the vehicle which later crashed into a rice field.
Police officers rushed the victims to Tuao District Hospital but de Ocampo was declared dead on arrival.
Meanwhile, the Cagayan Police Provincial Office (CPPO) alerted nearby police stations and other security forces to pursue the fleeing suspects. A dragnet operation was also conducted for the possible identification and arrest of the assailants.
Police officers recovered from the crime scene six fired cartridge cases for caliber .45 pistol and four deformed bullets that will be submitted for further ballistics examination to compare the recovered evidence with similar evidence from previous shootings in Cagayan.
The CPPO's Public Information Office also said video footage from five to seven closed-circuit television (CCTV) video surveillance systems are being reviewed to help in the investigation. (PNA)