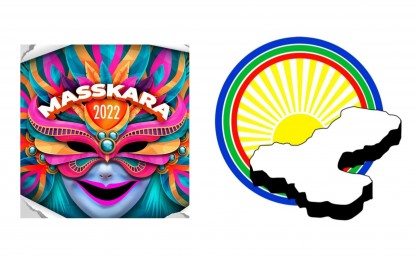 BACOLOD CITY – As part of the much-awaited return of this city's Masskara Festival in October, the venues of the festivity will be expanded to include the Panaad Park and Stadium in Barangay Mansilingan here.
The site is home to the Panaad sa Negros Festival, Negros Occidental's "festival of all festivals" held in April each year, which took a respite for three years since 2020 due to the coronavirus disease 2019 (Covid-19) pandemic.
Provincial Administrator Rayfrando Diaz II said Friday Mayor Alfredo Abelardo Benitez has requested if the province could prepare the Panaad Park and Stadium for the Masskara Festival slated from October 1 to 23.
"By order of Governor (Eugenio Jose) Lacson, the construction (at Panaad) is being fast-tracked so we can meet the deadline," he told reporters.
Diaz said booths of various local government units (LGUs) would be opened and various events would be held for the "Masskara sa Panaad" concept.
"A lot of our tour groups, tourism officers, and mayors are looking forward that we can open the Panaad Stadium and their LGU booths there, even only during the Masskara Festival this year. It's still a tourism activity. Regardless of the name, it will still bring people to the province of Negros Occidental," he added.
It will be the first time that a Masskara Festival event will be held at the Panaad Park and Stadium although, in the past, the Masskara arena dance competition was once held at the Paglaum Sports Complex, which is also owned by the provincial government.
In previous years, the main venues of the Masskara Festival included the Bacolod Public Plaza and the Lacson Tourism Strip.
Known as the festival of "many faces," the Masskara was brought to life after a series of tragedies experienced by Bacolodnons and Negrenses in the early 1980s.
Diaz said he met with Benitez together with the tourism officers of Negros Occidental and representatives of the Association of Negros Producers on Thursday to discuss future programs the city and the province could take on together.
"This is in relation also to the synergy we can do between Bacolod City and Negros Occidental for the upcoming Masskara Festival and the Negros Trade Fair in Glorietta," he said. (PNA)