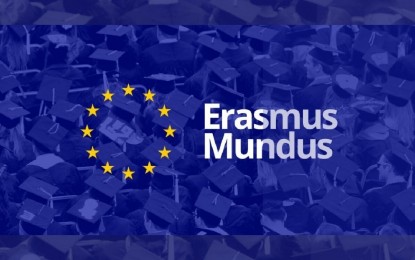 MANILA – The European Union (EU) Delegation in Manila on Friday confirmed that Filipinos may soon start sending their applications for scholarships under the Erasmus+ scheme.
The Erasmus+ funding scheme, which includes the Erasmus Mundus Program, offers students from non-EU member states the option to study in different European universities through scholarships.
The delegation said some consortia -- groups of learning institutions implementing the Erasmus Mundus -- are expected to open applications for the next academic year this month.
The bloc hosted a sendoff ceremony on Thursday for the 75 Filipinos who secured scholarships this year.
Luc Véron, EU Ambassador to the Philippines, congratulated the scholars and urged them to become "agents of change to help strengthen the partnership between the EU and the Philippines".
"Going to study abroad is an exciting and life-changing experience. You will certainly benefit from the academic excellence of European universities and colleges. You will learn and acquire new knowledge and qualifications. But it will also put you out of your comfort zones," he said during the event.
"I encourage you to learn as much from the experience and I hope that you will assume the role of ambassadors of goodwill not just for the Philippines but for the European Union," he added.
The Philippines is ranked eighth among the countries producing the most number of Erasmus scholars worldwide this year, Veron said. (PNA)