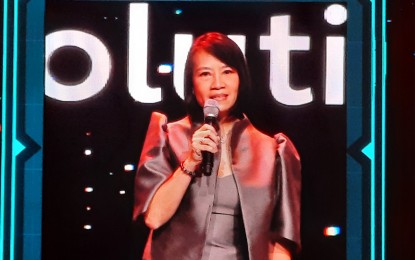 MANILA – Japanese carmaker Toyota has chosen the Philippines for its first mobility solution company in Asia.
Toyota Motor Philippines Corp. (TMP) inaugurated in Taguig City on Friday its new wholly owned subsidiary Toyota Mobility Solutions Philippines, Inc. (TMSPH), the first of its kind in the Philippines and Asia.
Toyota Motor Corp. Asia Region chief executive officer Hao Quoc Tien said the new unit is eyed to become a center of excellence and mobility hub in the region.
"We envision TMSPH to be at the center of new mobility ecosystem as an integrated, one-stop mobility solutions provider to help advance businesses and addresses local communities' needs," TMSPH president Ma. Cristina Fe Arevalo said.
The company's initial pipeline of services includes fleet-connected service, an on-demand shuttle booking app, car sharing or rental, logistics matching service, and fleet management service.
The services aim to help alleviate the commuting public's woes, as well as the logistics needs of enterprises.
In 2020, TMP president Hiro Okamoto tried various modes of public transportation and experienced first-hand the journey of the commuting public.
"I said that I would like Toyota to take part in this big challenge to help upgrade the quality of life of many Filipinos," Okamoto said.
He added that as the leading automotive company in the Philippines, Toyota is in a good position to develop and offer mobility solutions.
Meanwhile, in its 34 years in the Philippines, TMP chairman Alfred Ty said Toyota has invested PHP73 billion and contributed PHP426 billion in taxes.
It provided jobs to 63,000 Filipinos in its manufacturing plant, dealership networks, suppliers, and affiliates.
The company also shared USD17.1 billion in auto component exports since it began its export operations in 1997.
Ty noted that the Philippines is now the 10th largest market for Toyota in the world. (PNA)