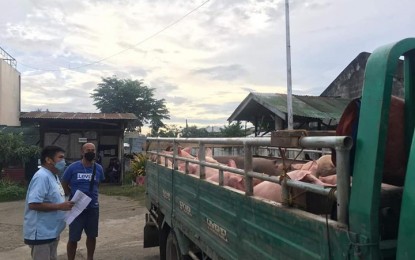 ZAMBOANGA CITY – The Office of the City Veterinarian (OCVet) continued to call on the public to monitor and immediately report hog illnesses and deaths.
Dr. Mario Arriola, OCVet chief, issued the appeal Saturday as the city remains in the red (infected) zone classification of the African swine fever (ASF) monitoring of the Department of Agriculture as cases continue to spread.
Arriola said the number of villages with ASF cases rose to 27 from 22 as of Friday, with 799 hog raisers affected.
Hog mortalities soared to 2,977 while 872 have been culled during the last seven days.
The number of affected villages are spread out in all seven veterinary districts -- Tumaga (9), San Roque (2), Manicahan (3), Curuan (2), Vitali (5), Ayala (2), and Culianan (4).
The OCVet is still waiting for results of 54 laboratory samples submitted for testing.
Strict transport and movement protocols are implemented at the borders in the villages of Licomo and Limpapa in the east and west coasts, respectively. (PNA)