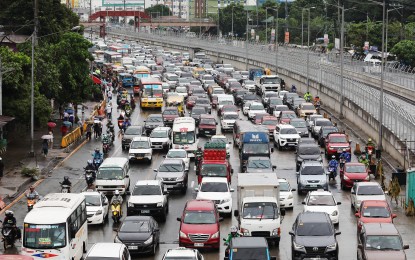 MANILA – Sales of automotive vehicles in July this year improved by 29.4 percent to 27,813 units from 21,498 units in the same month in 2021.
The Chamber of Automotive Manufacturers of the Philippines, Inc. (CAMPI) and the Truck Manufacturers Association (TMA) on Monday reported that the increase in vehicle sales last month reflected an improvement in consumer outlook for big-ticket items.
"The double-digit sales growth recorded in July driven by higher demand or new motor vehicles bring a higher degree of confidence for continued recovery of the auto industry," CAMPI president Rommel Gutierrez said in a statement.
Driving the sales growth last month was commercial vehicles, selling 21,467 units. Sales of this segment rose 49.1 percent from 14,396 in July last year.
On the other hand, the total sales of the industry was dragged by the 10.6-percent contraction in passenger car sales. This segment sold 6,346 units in July this year, down from 7,102 units sold 12 months ago.
Industry sales from January to July this year grew by 18.4 percent to 182,687 units from 154,265 units in the same period in 2021.
Growth is still led by commercial vehicles, improving by 31.1 percent as sales for the past seven months of 2022 reached 137,338 units from 107,757 units sold last year.
Sales of passenger cars declined by 8.4 percent to 45,349 units this year from 49,508 units in the previous year.
"The improvement in the availability of jobs and employment, business recovery and containment of the pandemic are important driver for overall economic recovery in this post-pandemic normalcy -- similarly true for the industry's recovery as well," Gutierrez added.
For the last seven months, industry leaders are Toyota, Mitsubishi, Nissan, Ford and Isuzu. (PNA)