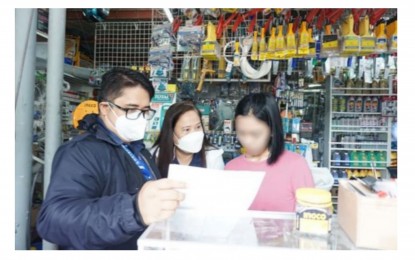 BACOLOD CITY – The Social Security System (SSS) has enjoined delinquent employers here to avail of the Enhanced Installment Payment Program under the Pandemic Relief and Restructuring Program 3 (PRRP 3) to pay the past due monthly contributions of their workers.
In a statement on Monday, the SSS reminded non-compliant employers of this option after a local team implementing the Run After Contribution Evaders (RACE) campaign had earlier served written notices to 12 employers for non-reporting of employees, non-remittance of SSS contributions, and non-production of monthly collection list.
These firms have not remitted Social Security (SS) and Employee's Compensation (EC) contributions amounting to PHP9.4 million, inclusive of penalties, involving some 257 employees, based on the figures of the account management sections of SSS Bacolod East and Bacolod Lacson branches.
Lilani Benedian, SSS Visayas West 1 Division vice president, said they are reminding these employers of their legal obligations and assisting them for compliance through the designated account officers.
"These violations directly affect their workers' eligibility to social security benefits and loan privileges," she added.
The coronavirus disease 2019 (Covid-19) pandemic, which badly hit businesses, was a common reason given by employers in their failure to update the payment of their employees' SSS contributions.
Benedian said employers with past due contributions may opt to avail of installment payment under the PRRP 3.
In availing the relief, they can choose among the flexible installment terms ranging from nine to 60 months, depending on the delinquency amount, she added.
Qualified regular and household employers with past-due SS and EC contributions may submit their PRRP 3 application until Nov. 21, 2022.
RA 11199 or the Social Security Act of 2018 mandates employers to register their businesses and report for coverage to all their employees, regardless of the status of their employment and deduct from the salaries of employees their share in the monthly contribution.
They must also pay their own share of SS contributions, including EC, and remit these regularly to the SSS through accredited payment channels.
Failure or refusal to comply is punishable by a fine of not less than PHP5,000 or more than PHP20,000 or imprisonment for not less than six years and one day nor more than 12 years, or both, at the discretion of the court. (PNA)