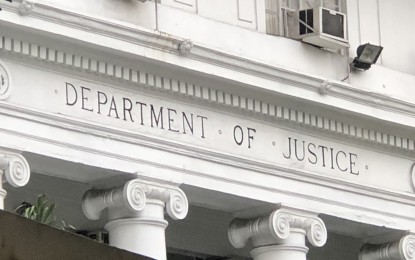 MANILA – The Department of Justice (DOJ) on Monday said it is committed to adopt a transparency policy with the Commission on Human Rights (CHR) to ensure all illegal drug raids are carried out in accordance with the law.
DOJ spokesperson Mico Clavano said in an interview that the agency welcomes a proposal filed by House Deputy Minority Leader Bernadette Herrera for CHR agents to accompany law enforcement officers during anti-illegal drug operations.
Clavano said the proposal is doable if CHR has sufficient manpower.
"It may be a good idea if CHR can ramp up their manpower. I am not sure if they have the resources to do that," Clavano said. "In any case, the Secretary (Jesus Crispin Remulla) has given his assurance that the DOJ will be transparent with the CHR."
Section 21, Article II of the Comprehensive Dangerous Drugs Act of 2002 provides that the seized items in drug operations must be inventoried and photographed immediately after seizure or confiscation and done in the presence of the accused or the accused's representative or counsel, an elected official, a representative from the media, and a representative from the DOJ, "all of whom shall be required to sign the copies of the inventory and be given a copy of the same and the seized drugs must be turned over to a forensic laboratory within 24 hours from confiscation for examination."
Under Herrera's House Bill 1011, CHR agents in police operations against suspected drug traffickers will document police activities for the "mutual protection of the accused personalities and the police officers."
Clavano said Remulla is also scheduled to meet with Massachusetts Senator Edward Markey this week to talk about the country's human rights initiatives and programs. (PNA)