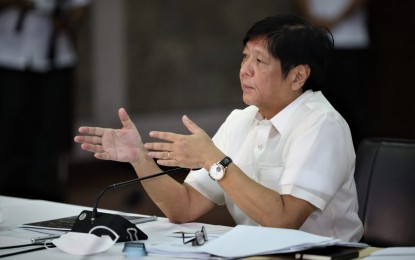 MANILA – President Ferdinand "Bongbong" Marcos Jr. plans to hold several bilateral meetings with other heads of state on the sidelines of the United Nations General Assembly in New York in September.
In an online media forum Monday, Philippine Ambassador to the United States Jose Manuel Romualdez said Marcos is preparing a speech for the event as preparations are ongoing for his trip.
"This is the first time he will be addressing the United Nations, which is basically introducing himself to the world in the Western world, especially and, and secondly, to have more economic business meetings that will bring in investments into the Philippines," he said.
Marcos' main thrust in relationships with other countries, especially with the United States, is to have more economic activity, he added.
Romualdez said several meetings have been planned between Marcos and business councils and potential companies that would like to invest or expand their business operations in the country.
When asked if Marcos will address human rights issues raised by groups in the US, Romualdez said the President made it clear that he would like the Philippine National Police to continue the operations against illegal drug activities.
"But at the same time, following the rule of law, which is very important. We all know that this is part of the contentious issues that have been raised against the Philippines," he said.
"This government of President Marcos is clearly set out the role that our police officers would have to do, following the rule of law and making sure using restraint," Romualdez said. "And if I might add, I think that the other thing that he also would like to implement very strongly is to have more rehabilitation areas." (PNA)